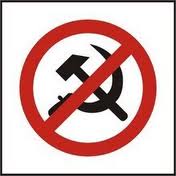 UNITE AGAINST COMMUNISM!
NOTE: I talked to J3 about this, he said its fine to start a group against communism, as long as we don't start fights with communist that might join this site to use their right to free speech were a go!
3 Rules:
Follow the forums main rules
You can't be communist
You must be against communism!