The Wriggle Racial Realist Party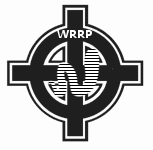 We, the Wriggle Racial Realist Party, (WRRP) are a group that supports the interest of white men and women.
We do not discriminate on other races, but we are not afraid to point out statistics and expose the truth about situations involving race. We are simply here to make sure that white people are treated fairly in a world that is changing at a fast rate. We also value pride for our heritage as well as civil rights.
FAQ:
Do we hate blacks or any ethnic group?
No. We were born that way.
Do we love our race and believe that it is to be noticed for its accomplishments?
Yes.
Do you believe in segregation, slavery, or laws that prevent minoritys from fullfilling their dreams?
All Americans should have equal opportunity at birth. No exceptions. I don't care if your black, white, asian, mexican. You are entitled to it as an American.
WE ARE NOT RACIST. AS SUCH, ACTUAL RACISM WILL NOT BE TOLERATED.
(At least not in this group, take it somewhere else.)
Last edited by J3 on Fri Aug 10, 2012 6:48 pm; edited 4 times in total